Published: Tuesday, January 10, 2023 12:35 PM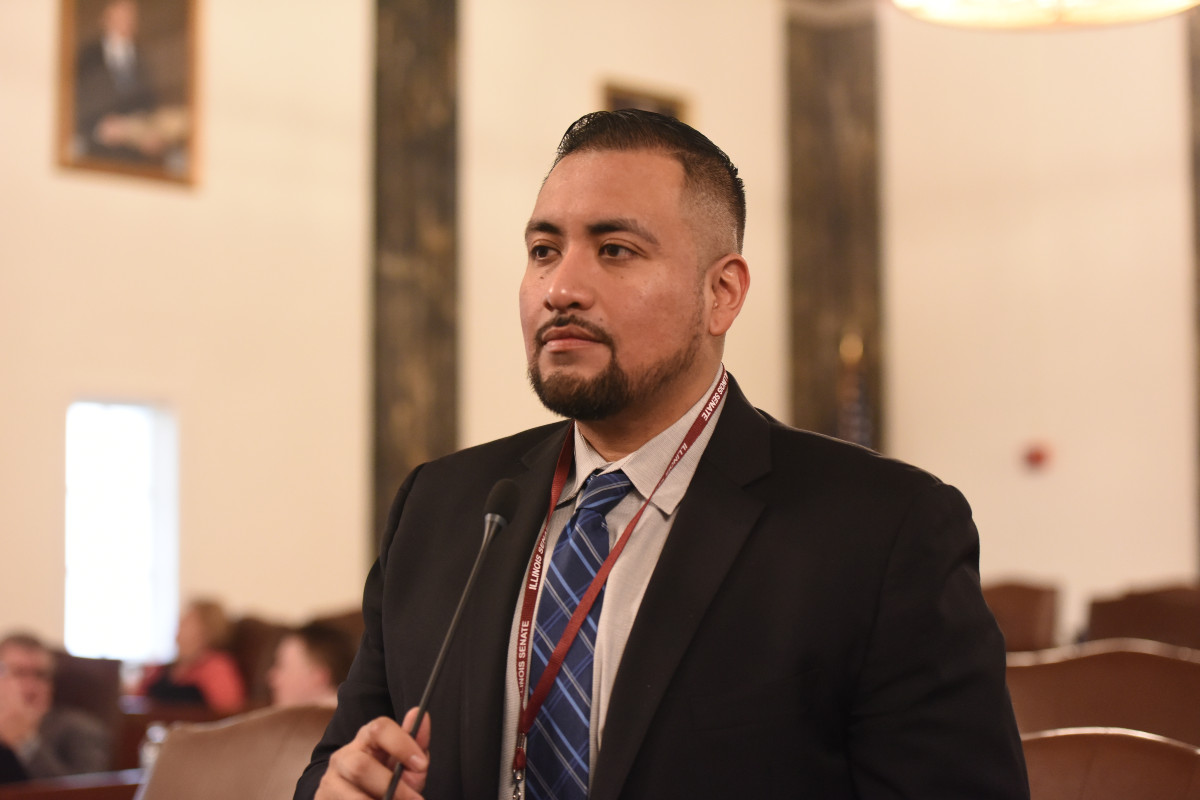 Cervantes votes for assault weapons ban
SPRINGFIELD – As a child with experience of gun violence first hand, State Senator Javier Loera Cervantes supported a measure to ban assault style weapons on Monday.
"I lost my father to gun violence when I was a young child, and now I have the opportunity to protect communities from the pain I experienced and support a ban on these weapons of war," said Cervantes (D-Chicago). "My personal experiences have shown how awful and tragic gun violence can be. I am proud to play a part in removing these weapons that cause so much damage and trauma from our streets."
In response to recent tragedies in Illinois, Cervantes and fellow Senators were part of the ongoing conversation to find solutions to bans assault weapons and high-capacity magazines from being manufactured or sold in Illinois.
Studies show that approximately one-third of public mass shooting events include the use of an assault weapon, and nearly 40% involve a high-capacity magazine. When an assault weapon and/or a high-capacity magazine is used in a public mass shooting, nearly 14 times as many people are injured, and twice as many people are killed. Not only are there more injuries when assault weapons are used, but the types of injuries are far worse.
"Assault weapons are used to carry out horrible events and we remember the lives of those who have been brutally lost by taking action against weapons of war that were used to devastate the lives of so many," Cervantes said. "Gun violence needs to be stopped and while this legislation will not resolve all our problems, this is a step in the right direction toward making Illinois communities safer for all our residents."
House Bill 5471 passed the Senate Monday and now heads to the House for further consideration.
Category: Press Releases