Published: Thursday, May 25, 2023 11:52 PM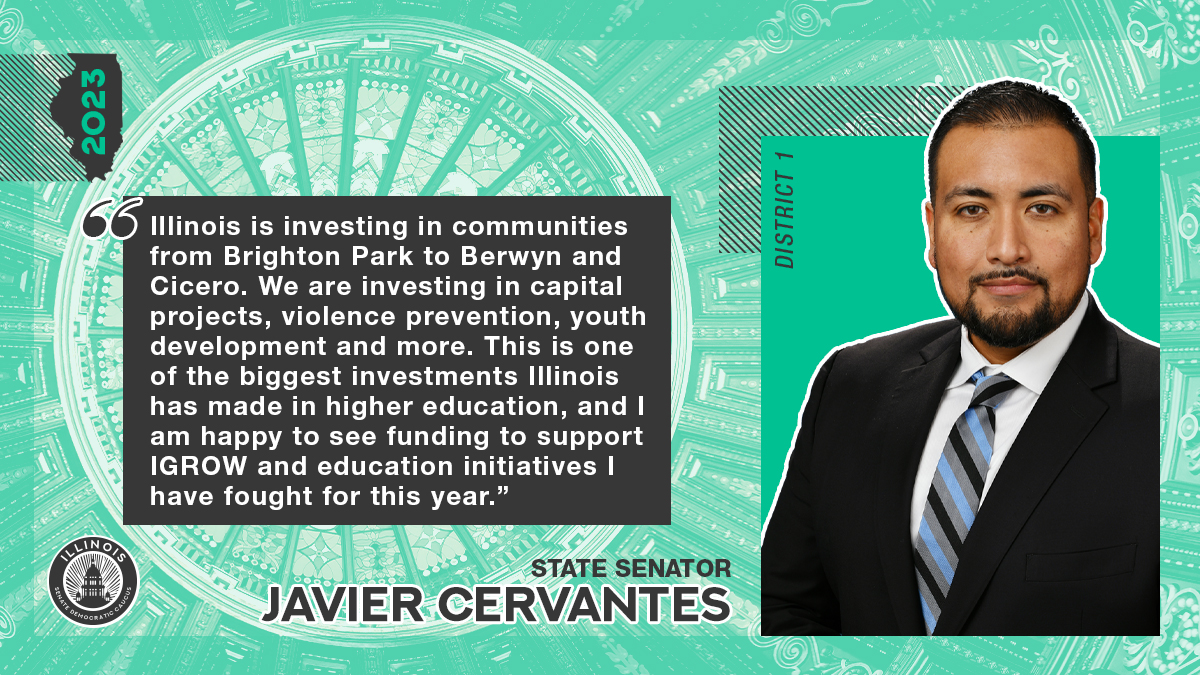 SPRINGFIELD – After the Fiscal Year 2024 was approved by the Senate on Thursday, State Senator Javier Loera Cervantes released the following statement:
"I am excited to see a budget that continues to invest in the 1st District through social services, educational programs, child care initiatives, and our community organizations that serve so many across Illinois and in our district.
"Illinois is investing in communities from Brighton Park to Berwyn and Cicero. We are investing in capital projects, violence prevention, youth development and more. This is one of the biggest investments Illinois has made in higher education, and I am happy to see funding to support IGROW and education initiatives I have fought for this year.
"I am proud to support a budget that continues to invest in home services programs across the state as we continue to address growing caseloads our health care workers have faced.
"Not only are we investing in education, health care, and child care, but we are also ensuring our veterans are getting the attention and funding they need. Our veterans deserve the support of Illinois and we will continue investments into mental health care, suicide prevention, and housing assistance for our veterans.
"I am proud to support this budget and will continue to fight for the members of the 1st District and residents across Illinois."
###
Category: Press Releases